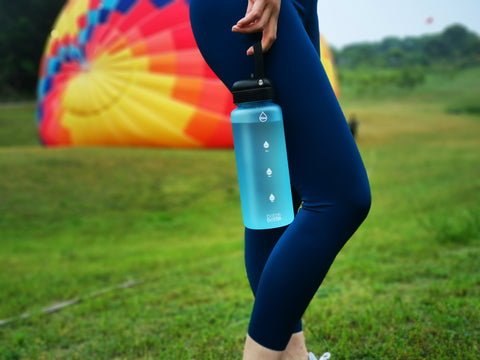 ENJOY YOUR JOURNEY
​Bottlebottle is devoted to providing outdoor drinkware to help people taste the sweet of nature.

All members at bottlebottle company loves to go outside and travel. We often take bottlebottle beverageware with us to go hunting, fishing, surfing, camping and skiing together. The initiator and the first batch of staff even finished a cool challenge, trip to North Cape on foot, the northernmost of Europe. It's bottlebottle that helped us keep forward, so we know the importance of quality of outdoor gear and drinkware better than anyone else, and we are also the first who try the products. We ensure the product that will be delivered to you is user-friendly.
Products designed by our talented and outstanding designers are innovative, simple and cool. We often share our interesting outdoor experience with designers. Bottlebottle is actually a mix of creative ideas, fashion trends and fun elements. Drink wisely, back to nature.
▶PORTABLE AND DURABLE◀ The lid comes with straw and handle, this bottle has a large 32oz capacity and volume mark on it. This is the perfect bottle for you to carrying around.

▶WIDE MOUTH◀ Wide drip-free mouth opening for ice cube insertion, convenient to fill and clean.

▶BPA Free◀ Made from toxin-free, shatter- and impact-resistant Tritan. It will not bring unexpected flavor to your drinks.

▶100% LEAKPROOF◀ Good sealed silicone rubber ring secured your bottle from leaking. Take your bottle everywhere without the worry of spilling it!

▶WARRANTY◀ BOTTLE BOTTLE offer full money-back if you're not 100% satisfied, no purchase risk.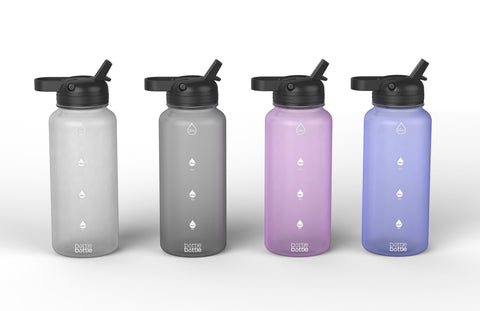 Care & Use
Wash thoroughly before first use.
Dishwasher safe.
Do not microwave.
Do not overfill.
Do not use cleaners containing bleach, chlorine, abrasives and/or other harsh chemicals.